Water is your problem, and we are your solution.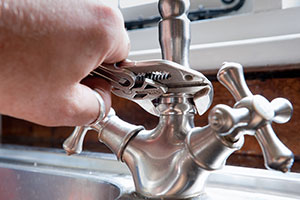 Shad's Plumbing company is a full-service company specializing in all aspects of plumbing for commercial, residential and multi-family housing. We have been serving the West Georgia and East Alabama areas for over 20 years and our experienced technicians are ready to help you 24/7/365.
Contact us now or scroll for more information.
For over 20 years, we have enjoyed helping people in Georgia and Alabama with their plumbing issues.
We work with residential, commercial and multi-family structures.
Some words from our clients.
"Steve was totally friendly and knowledgeable. I truly was impressed with his quality of work and his professional manner of dealing with me as his customer. I highly recommend Shad's Plumbing for all your plumbing needs."
R. P. ~ Oxford, AL 
"These guys were the best. They kept me informed every step of the way. I would recommend Shad's Plumbing to anyone. They were great and actually saved me hundreds of dollars !! Thanks !!"
J.W. ~ Bremen, GA
"Came out and took care of a messy situation in a timely manner and we were well pleased with everything! Will definitely call again if we need a plumber!"
T.H. ~ Villa Rica, GA
"Great response time from initial call until problem solved as well as reasonable rate – definitely will call him again with any future plumbing issues & would recommend anyone with a plumbing problem to give him a call!"
J.W. ~ Temple, GA 
"I was very impressed !! I will need more work done in the coming months and I will definitely be calling these guys to do my work. I would recommend Shad's Plumbing to anyone who wants a job done right at a great cost."
R.W. ~ Tallapoosa, GA 
"I just wanted to say "THANK YOU!!" I will definitely recommend you guys to anyone who asks me who to call for any plumbing needs!!! Five stars!!!!!"
S. D. ~ Carrollton, GA
Ask the Plumber
The "Ask the Plumber" blog is a collection of answers to client questions as well as a wealth of informative articles to help you with common plumbing issues.
Our service area stretches from the metro Atlanta area to the metro Birmingham area.
We offer on-site quotes and verbal quotes via telephone, depending on the type of work needed.
Our track record with emergency response is impeccable, and we are ready to help you today!
It doesn't have to cost much to use quality parts and products. Using poor quality supplies can cost you everything.
We use only the best parts for the job.
Shad's Plumbing Facebook Page